TyeZan began his training in various forms of Martial Arts and Oriental Thought while still in his early teens in the USA. During his early twenties, he started his journey into mastering different modalities of Bodywork and Energy Work.
In 1982, while working as a professional Modern Dancer in Germany, he began his study and practice of Classical Hatha Yoga. In 1985, while living in Chengdu, China, where he studied Tai-Chi and Qi-Gong, TyeZan made his first of several trips to Tibet.
Years later, through his insights based on The Human Design System, he narrowed the core of his practice to a sequence of asanas, conscious breathing techniques and energy movements which he called Aesthetik Yoga™.
Over the course of several more years, TyeZan was able to synthesize his many practices with his discovery of The Perpetual Orgasm™; a method used to simplify and intensify into one technique a direct way to make every moment orgasmic. What followed was a specific application to his yoga practice which he named Orgasmik Yoga™. TyeZan has logged over 10,000 hours of personal yoga practice.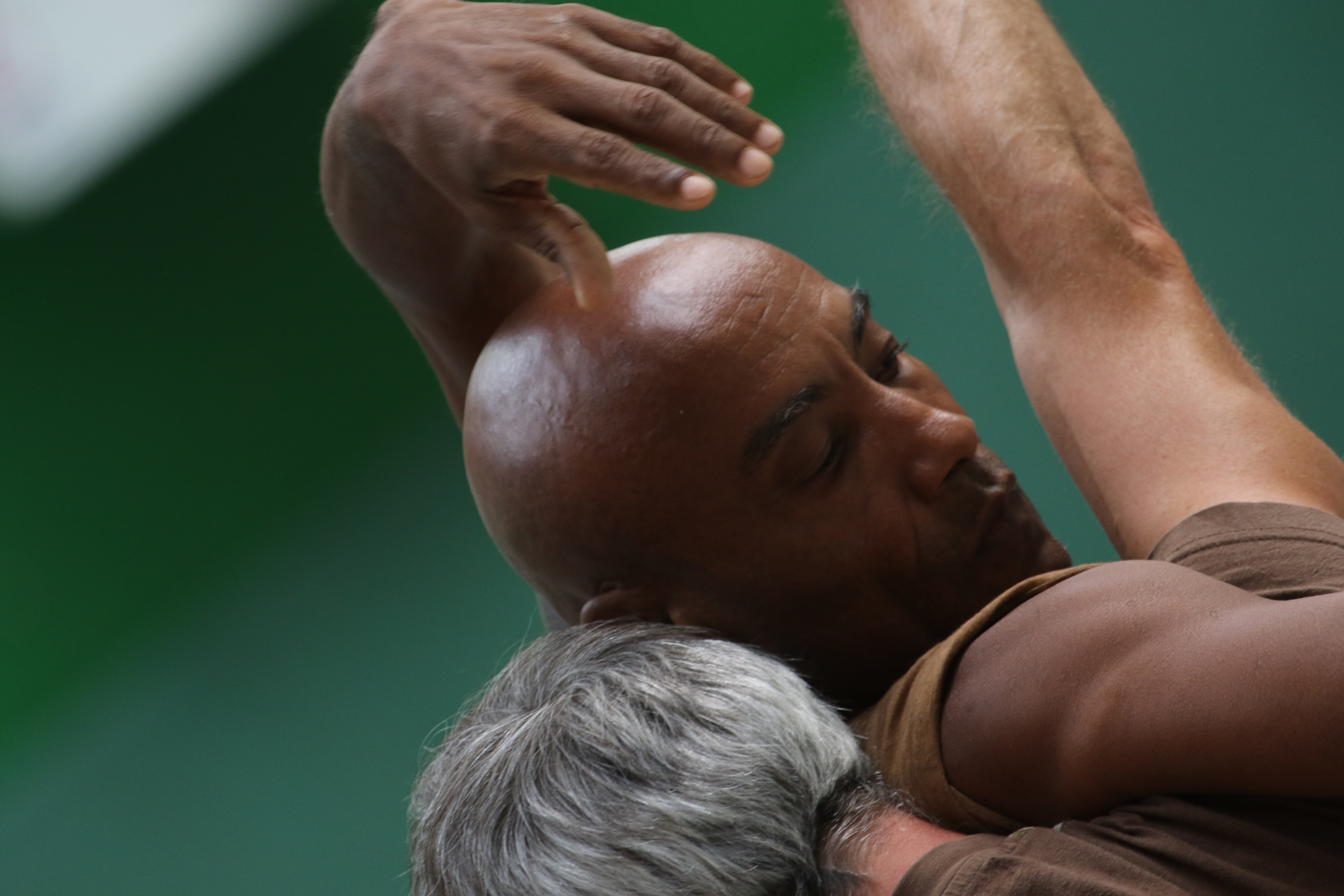 TyeZan holds space for the Sacred Feminine and leads BodyFulNess™ workshops and events internationally and is passionate and dedicated to Awakening Feminine Essence. In addition, he offers group workshops, trainings and individual sessions in The Nu-Body Activation System™ (NBAS™).
TyeZan's most recent discoveries, BondTra™ and its sister modality BondTra Yoga™ (a synthesis of Orgasmik Yoga™ and BondTra™), are now being offered to interested clients and yoga enthusiast, respectively.
TyeZan uses The Human Design System as the basis of his life process, which he expresses through his work as a guide and role-model in the art of Perfected Form, in resonance with the Form Principle and its expression through the Sacred Feminine.
Since 2013 TyeZan has worked predominately in Russia and other ex-Soviet Union countries as well as Eastern Europe, while maintaining a base in Ubud, Bali since 2010.
TyeZan can also be reached for Skype Online Individual, Couples or Family Consultations.
He has been a featured presenter at The Bali Spirit Festival since 2014.
TyeZan has traveled to more than 80 countries. He is a citizen of the world, is fluent in German and carries a Swiss passport. He spends his free time attending Contact Improvisation Festivals around the world.
_________________________
"I'm very happy, TyeZan, and thankful that you're with us now, and that I'm a part of the beauty you create every day!
I'm happy to observe every deep transformation happening with our women! As one woman said today "you're doing magic".
You are strong, wise, wild, (like) a flying eagle!"